Testimonials of current and previous BLJ clients.
If you need proof, read our client testimonials below and let the results speak for themselves.
BLJ Results.
BLJ is totally success driven and constantly monitors our performance. There are 2 key indicators we measure.
The BLJ Savings weighted average percentage savings we achieve for all projects, which includes project areas where savings were small, and in the rare occasion nil.
The BLJ Success Rate percentage difference between the forecast savings value at time of recommendation and the actual implemented and achieved savings value after 12 months. Liken it to a Budget versus actual comparison.
The BLJ results may surprise you. To obtain the current BLJ Savings Margin and BLJ Success Rate, Contact us.
The testimonials below are a sample of over 100 written testimonials, and all recipients are BLJ team members personally available to work on your behalf.
AWH Pty Ltd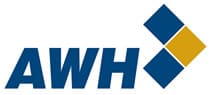 "AWH has a longstanding and fruitful relationship with David and BLJ Australia, who negotiates on our behalf for electricity and telco contracts nationwide.  Based on this lengthy experience and his deep knowledge of the intricacies of electricity tenders, I have the utmost confidence in his ability to gain the best possible electricity pricing for AWH."
City of Perth 

"I would like to extend my sincere thanks to you and your team for the monitoring service you have provided to the City to date. I have been impressed with your thorough and professional approach to this service.
As a result of their proven success and expertise in this field, I have no hesitation in recommending BLJ Australia to any business seeking a productive and professional approach to cost improvement.
The level of detail included in the report is impressive, and the subsequent model of our costs, which you applied to a number of scenarios with different suppliers, has provided us with a sound body of information to make a decision."
Navitas Limited

"BLJ has now worked with Navitas Limited for over 10 years and has been primarily responsible for achieving significant cost savings year on year in the areas of Telecommunications, Electricity, MFD's, Stationery, Freight, to name a few.  Navitas did not have the internal resource or expertise to complete the detailed cost reviews, tenders and monitoring which BLJ has provided for us.
As we discussed, integrity comes through in all that you guys do, and that counts for so much in the business world."
Paspaley Pearling Company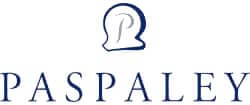 "Dean, the BLJ team has worked closely with the Paspaley IT team for nearly 3 years now on the Telecommunications Project.  The BLJ process complemented the work of our IT Team and you took the time to understand our needs. I found the thoroughness of your implementation and follow through to be exceptional, and picked up numerous billing anomalies that we could not possibly have found ourselves"
Read more from our clients below…